Historical Country Estate Windesheim
The historic house, first mentioned in the 12th century as "Hof Winsem", was a medieval fortification that was demolished around 1745. Paulus Benelle, an Amsterdam merchant's son, commissioned a stately outdoor building on the foundation of the old 'Havezathe' in 1750.
Afterwards, the house was bought by Joachim baron van Plettenberg, who had a lot of influence on the developments of the park and gardens. The park forest was landscaped in English landscape style in 1789, led by the Dutch landscape architect Jacob Otten Husly, and the 'walk' from that time is well-preserved. From 1914 onwards, Leonard Springer, as a well known Dutch garden landscape architect, has left a French formal garden mark on the immediate surroundings of the house.

From 1813, the estate, with its considerable agricultural area, its forestry and nature, became the property of Hendrik Antonie Zwier baron de Vos van Steenwijk called 'van Essen', and the monogram 'V.S.E' in the main gate bears witness to this. In 1944 the house was destroyed by firebombs of the Allied forces, who though that there were Germans in it, and until today only the ruins of the house remain surrounded by canals.
In 1980 and 1999 both the coach houses have completely been restored. The western coach house and garden became a residential house in private use and is not open for the public, whereas the eastern coach house became a receptional house that is open by appointment.
In 2008 Jan Arend baron de Vos van Steenwijk called van Essen passed away without leaving any children, which made his branch extinct. Het bequeathed the estate after his death to the foundation 'Stichting Landgoed Windesheim'. This means that it remains a private estate. According the will, boardmembers are being delivered from Federation Private Land (E.F.F. (Fleur) barones van Voorst tot Voorst- van Heek LLM, chairwoman), the local Reformed Church of Windesheim (J.A.(Freddy) Kluiver, treasurer), and of the SBNL Nature Fund (drs N.J. (Koos) van der Wal RA, secretary).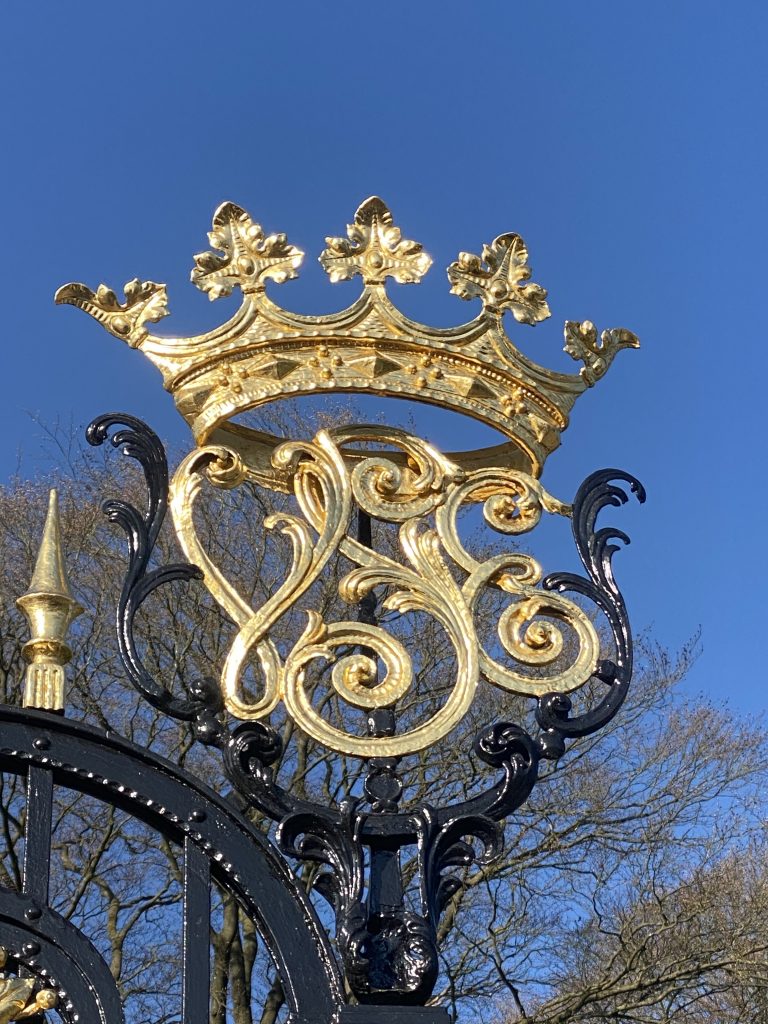 The foundation has had an outline plan 'Historic Country Estate Windesheim' drawn up. This plan will be implemented in the coming years. The original park forest with the water features and its contemporary additions will be restored to Husly's design philosophy, involving the walker physically, emotionally, and spiritually. The only English landscape park designed by Husly, is open every day between sunrise and sunset. Please comply with the request that dogs must always be on the leash.